Marketing that Results in Higher Sales Prices
Our marketing ensures your property sells for the
highest price possible
.  The strategic system focuses on marketing to the
4 major sources today's buyers rely on to find a home
. We market more than most agents and in the right places. Reaching the most buyers, results in a higher sales price every time.

"90% of buyers use the internet to start their search for a home" according to NAR 2014 Home Buyers Report. Give your home the presence it deserves!

Preparing Your Property
Before marketing, we must first prep the property to look it's very best and then capture this image. We accomplish this by completing the following tasks:

Property Review and Recommendations
Personal or Professional Staging

Example Professional Photography
Example Video Tour
Online Marketing
MLS – The MLS or "Multiple Listing Service" is one of the major advantages of hiring a real estate agent to market your home. Your property photos, details and description will be syndicated to 1,000's of real estate websites on the internet. Not all agents take the time to complete the listing details thoroughly. Many agents fail to select the neighborhood tract, views, pool types and confirm the mapping location. When consumers search for bayfront homes, they may not see your home in the list.
Featured Listings – Your home is now all over the web… most agents stop there. We don't. Which of the real estate websites get the most traffic? We know… and we pay to have your property featured on these websites. Most agents will tell you they are on zillow and other sites, but it's usually just to capture the buyer leads, it's not paid advertising that promotes your property over other listings on the site.
Video Uploaded to YouTube and Facebook – We've sold homes to all cash buyers with quick closing based off of video alone. There is a reason our home video tours average over 1,000 views and reach international buyers. We go beyond uploading the video to actually configuring critical details, sharing socially and paid advertising.
Showcase Website – We will create a custom website, exclusively for your home, that showcases your property to buyers as well as appears prominently in search engine results. It's all about your property, not our company or the agent. Utilizing this site in all brochures and paid advertising drives buyers to a beautiful, clean site that is solely focused on highlighting your property. Example: www.1108westbay.com
Email Announcement – Our extensive database of buyers, investors, real estate agents, brokers and influencers (over 1,000 subscribers) will receive details about your property and open house information via emails on a consistent basis.
Social Media Announcements and Advertising – A powerful strategy that sends your property details to other real estate professionals, buyers, investors and the community. With over 3,000 fans and followers, it allows us to instantly inform the people that matter most about your property. Our social networking strategies gain an incredible amount of attention on your property, which results in selling your home faster.
Facebook | Google+ | LinkedIn | Pinterest | Twitter | YouTube
Paid Advertising: In addition to powerful SEO techniques that result in substantial amounts of organic traffic, we place specific targeted ads on websites and search engines that bring buyers directly to your listing. Buyers will continually see your property and be reminded of it whether they are on Facebook, YouTube, reading their email or searching the web for other information. We know exactly how to reach them.
Mailing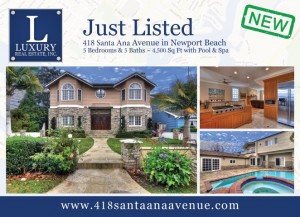 We send high quality property listing cards to 10 times the the number of households most listing agents reach. We market your listing to create the highest level of awareness in proven areas where buyers are likely to come from. Our print advertising is all about you and not us. We drive interest to your showcase website where they can view the professional photography and home video tour.
Professional Networking
Professional networking is an incredibly valuable asset and will differ depending upon whom you choose to work with and represent you. We can assure you that our professional networking abilities are substantially vast and effective. We are members of the Newport Beach Association of Realtors, as well as a member of several associations in the surrounding area. Our extensive database of buyers, investors, real estate agents, brokers and influencers will receive details about your property and open house information via emails on a consistent basis.
Property Brochures
A critical step that most agents miss… leaving the buyer with something to remember. After amazing marketing that results in showings, we must leave them with a "wow" they can take with them. We custom design property brochures of the highest quality. They are extra large on thick card stock with a premium gloss coating. They showcase the home and professional photography. They remind buyers of the most important amenities and invite them back to the showcase website to view all photography and the video tour. Most buyers look at several properties in a day. At the end of the day they are in a blur. Having the most impressive brochure in hand will again make your home stand out amongst the competition.
What Others Are Saying
Steve is an excellent realtor. We listed our home for sale after we found our new home and had a small window of time to get the best offer we could. We quickly had a buyer in place due to Steve's marketing and connections and everything was ready to go. Our buyer dropped out last minute and within hours Steve had another buyer lined up with an even more attractive offer!! We didn't even have time to get stressed out! He worked tirelessly for us and we couldn't be happier. We admit we were very picky and high maintenance and he never even blinked. We have since recommended him to family and friends and have gotten great feedback from them as well.

Ari and Kelly
Steve Roose was such an incredible agent to work with. He guided me through the process answering all of my questions and always being available. I would highly recommend him to anyone looking for an honest and trustworthy person to do business with.

Sandy Bjorklund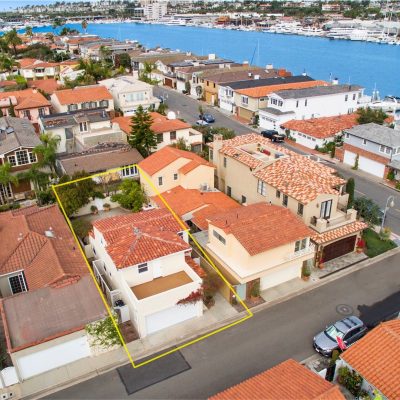 I have never met a man with more integrity than STEVE ROOSE!! I have worked with him on several occasions. Buying, Selling and Renting... He has never let me down. His work ethic always exceeds my expectations. I will continue to use his services in the future and cannot recommend him enough!!!!

Sandra Webb
Probably one of the most honest and dependable agents I have come across. A+ in problem solving and creative marketing. Recommendations for days!

Alysha McKeen
Referred to Steve by a friend and I will now do the same. I highly recommend Steve! Just the right balance of quality business with a personal touch!

Kim Csongor
Steve's professionalism, work ethic, and knowledge of the real estate industry is unmatched. Our conversations about work and even personal topics always prove this. His knowledge of the industry and the Southern California area makes him my recommendation for buying or selling a home or property.

Greg Earl
Steve was diligent with assisting us in the purchase of a property in CDM, from a seller whom lived out of the country. He then took care of getting property leased out after we made superficial improvements. He is very professional and efficient. Steve has earned a solid recommendation by us!

Marina Knaup
Excellent knowledge, personality, responsive and great skills. Steve has been very helpful in locating our home. We will recommend Steve for anyone who is looking for a home.

Fred Babaee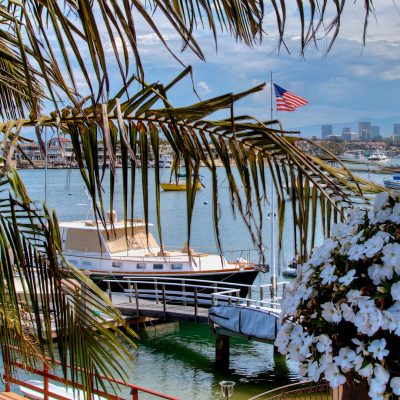 Steve has bought and sold a house for me in Newport Beach and got me the best possible deal in both cases. He was always available and responsive. His knowledge of the market is unsurpassed. I highly recommend him as your agent.

Roger Prend
Steve is an energetic, knowledgeable and responsive real estate professional. His home video walkthroughs are so well done you could purchase a home without ever seeing it. His website is clear and user friendly and when you call him, he calls you back. A great choice if you are looking or know someone who is looking to buy a home in Orange County California.

Jane Warner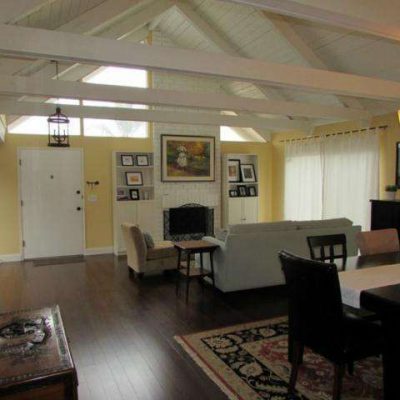 I can not express how thankful I am for Steve's help. He was always very committed to helping me find my dream home and it sure did pay off. He is extremely hardworking, professional and personable and truly has become a great friend.

Marisa Affeldt
Steve is extremely professional and is a pleasure to work with. He is very kind, prompt, timely and pays attention to the details. He helped my sister find the perfect apartment home and didn't give up until we were in. I highly recommend Steve to anyone looking to buy, sell or lease a home.

Ashley Forman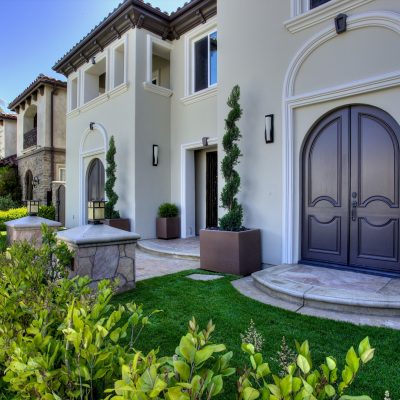 We enjoyed working with Steve. He was easy to work with and was able to get our house sold within a month.

Richard & Patricia
Steve works with a high level of professionalism and integrity. He has a great knowledge of the local Orange County market and I would highly recommend Steve to represent you for your next sale or purchase.

Scott Springborn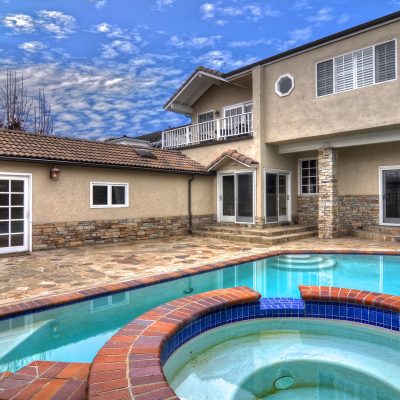 Steve markets a property extensively, even utilizing real video to showcase a home and is very thorough in placement of the video – YouTube, Realtor.com, the MLS, emails, FaceBook – WOW!

Cynthia Canale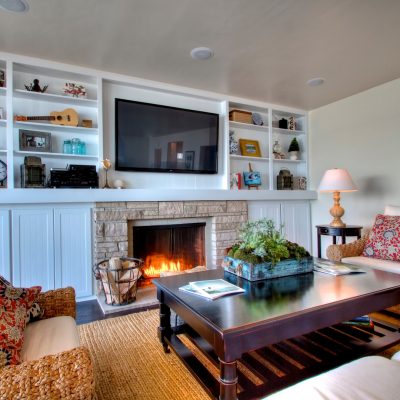 If you think it's expensive to hire a pro, consider the costs of hiring the wrong person. It's not about the fee someone charges you… it's about the results they deliver. You'll be happy you chose Steve.

Samuel
Exceptional. You can definitely tell a difference between hiring an agent and a broker to do the job. He is very knowledgeable of the contracts, clauses and ability to protect your interests. His marketing is equally impressive.

Pat
I highly recommend Steve as a realtor in Orange County. He has been very successful in selling luxury homes.

Diane Metzler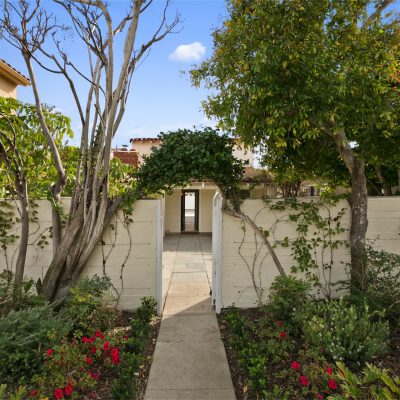 Would not hire anyone other than Steve. if you want the best, hire the best...

Tim White
Steve is quite the negotiator and always has your best interest at heart. He's not concerned about closing another deal. He's all about earning your trust as a lifetime client.

Gail Talbot
Steve helped me lease a beautiful waterfront home on Linda Isle. I enjoyed working with him. He knows the beach/waterfront market very well.

Ken Hill
Steve knows the Corona Del Mar and Newport Beach real estate markets very well. We enjoyed working with him.

Mark Tiu
Steve is enjoyable to work with. He is not pushy. His #1 goal is that you are happy in the end.

Dana Ryan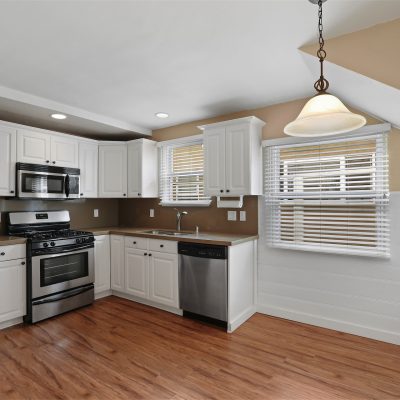 Steve sold my home when other realtors were unsuccessful. His marketing plan is unmatched. His positive attitude and friendliness are a treat. He helped us achieve the highest price possible.

Michael
I can't think of a better real estate agent to trust than Steve. I'm 100% confident referring him to my friends and family.

Courtney Madnick
Selling with Steve = Selling for more. He actually told us to raise our asking price. He knows the market and he knows marketing.

Dee
Steve is a go-getter. Tell him what you are looking for and he will find your dream property.

Jim Batlle
Steve is very responsive when I call. He always answers his phone or calls me back right away. His customer service level is top notch.

Katrina Hanshaw
My wife and I were looking for a home for over 9 months and Steve ended up finding us the perfect house at the perfect price. He impressed me with his knowledge of the area and the market. We have become friends as a result of our wonderful experience. I would recommend him to anyone looking for a motivated broker.

Roger
You will not find a harder working person. He will get the job done. Pleasure to work with, and I can't wait to work with him again. Steve goes above and beyond.

Peter Nelson, D.C.
I would definitely work with Steve if given the chance. I have already recommended him to my friends due to his street knowledge, passion, and humility. He's just a good guy.

Brian Clarkson
Steve Roose is a professional who has wisdom beyond his years. He is a dedicated man to his profession and shows integrity in every step of the Real Estate process. Whether he is selling your home or helping you purchase a home, he is absolutely trustworthy and will do his absolute best to find the right fit.

Thaddeus Fennig
Steve is my "GO TO realtor" when I have questions about the market. He is my choice each time I sell.

Mary Anderson
Lisa and I thoroughly enjoyed working with you to find our Newport Beach vacation property even though we live thousands of miles away! Your friendly and easy going manner made us comfortable even though we didn't know you at first. Your service was professional, expedient, and thorough. We look forward to working with you in the future.

Khai and Lisa
Steve is amazing. He is professional, completely accessible, negotiated the best deal for us, and is very pleasant to work with. We will be working with Steve again soon and I highly recommend him.

Affeldt Family
It has been a wonderful experience working with you. Thank you so much for your time and energy. We really enjoyed your company.

Fred & Eileen
Let's Connect
Call (949) 375-4430, email steve@ocluxuryrealestate.com Or complete the form below to introduce yourself and your property to us.