Meet Greg Earl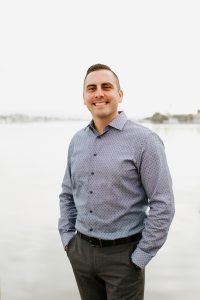 Greg Earl is a Real Estate professional whose drive comes from a passion for helping others and a heart of service. An entrepreneur from the young age of 15, Greg has built several successful businesses and has consulted for countless others. His rare, self-driven character at such a young age allowed him to purchase his first home at the age of 20. A year later he earned his Bachelor's degree in Business while working full-time. Greg quickly realized investing in real estate is one of the smartest long-term decisions he could make, thus his love for real estate ignited.
Amidst operating and expanding his thriving window film company, he was presented a great opportunity to partner in a real estate brokerage located in Orange County, CA. In Greg's first year and a half as being a partner he personally closed over $13,500,000 in sales. His unique marketing expertise, negotiating experience and top-notch customer service proved to be invaluable in his new business venture. Greg's entrepreneurial approach to selling and listing homes is unlike any other. His attention to detail concerning his clients wants and needs is his top priority. His personal experience in operating businesses has developed his incredible ability to 'think outside of the box' when faced with challenges or obstacles. Greg stops at nothing to deliver the absolute best for his clients and provides a customized experience for each and every transaction he is a part of.
Greg's professionalism, reliability and loyalty combined with a lifetime of being in business has allowed him to develop an expansive network across multiple industries and is referred to as "the guy that knows a guy". He is a connector and a loyal friend that is never too busy to share business or personal advice, lend a hand, or to be a support for friends, family and community. Greg thrives when he is busy and is often asked "how do you have time to do all of this?". He was recently featured in Nobleman magazine as "Man of the Week" and has been awarded national recognitions for sales growth and marketing.
Greg has been married to his wife Brooke for over 10 years, they have 2 sons – Noah and Jude, as well as 4 backyard chickens dubbed "Earl's Girls". Their love for the outdoors is what drew them to the Treasure Valley, with its breathtaking landscape and endless activities and recreation. The Earl family's favorites are riding dirt bikes, hiking, biking and playing any sport. They enjoy volunteering with community focused organizations and local church ministries.